Presented by: MOONDANCE Whiskey Corp. and Three Sisters Culture Centre
Saturday, August 21, 2021 | 1:30 PM-10:00 PM
6 Bands | Gates open at 1:30 | Music begins at 2:00 PM
Location: THE CULTURE LOT located at 1374 King St North
Between The Tasting House and Three Sisters Culture Centre
Food: The Hemlock Barn Food Truck
Drinks: Cash bar on site
Purchase your tickets at the gate:
Half-Day Tickets (1:30PM-5:30PM): $30.00
Full-Day Tickets (1:30PM-10:00PM): $45.00
Schedule
Cody Snyder : Covers The Best: 2:00 PM
Jim Recchia : Piano Man: 3:15 PM
Punk'n Rockabilly (Erik Begg): 4:30 PM
Steve Haase and Friends: 6:00 PM
Supply & Demand (Mark Ostrowski): 7:30 PM
Steele (Tim Henneberry): 9:00 PM
FEATURING
Steve Haase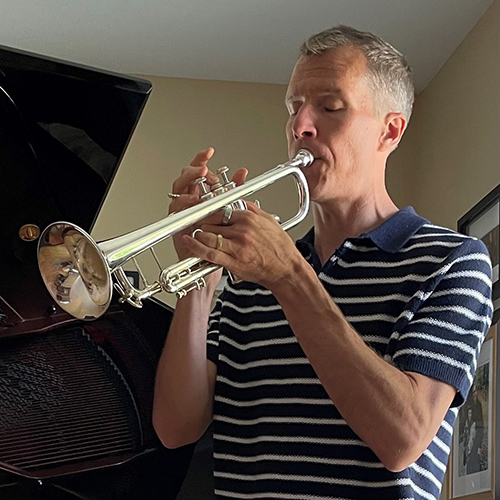 Steve Haase is an internationally acclaimed trumpeter and a former member of the US Navy Band in Washington DC. He will be joined by jazz virtuoso pianist Jason White and local percussionist Ray Kitney for an evening of jazz standards, covers, and delightful improvisation.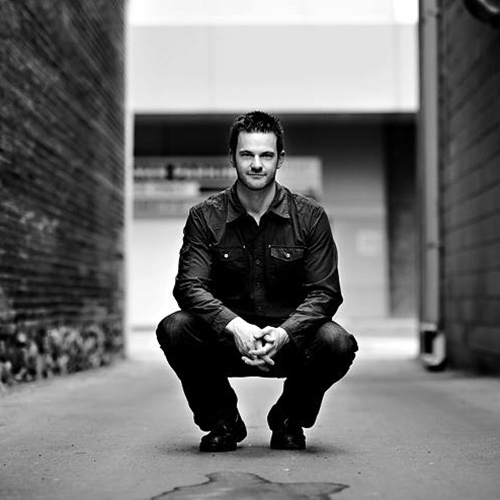 Jason White
Jason is active at the forefront of musical and interdisciplinary art-making in Waterloo Region. He is seen regularly at The Jazz Room, commissions new works from composers around the world, and freelances as a composer for various theatrical projects. A very active pedagogue, Jason coaches jazz, opera, musical theatre, and chamber music. For more information, go to www.TheJasonWhite.com.
Mark Ostrowski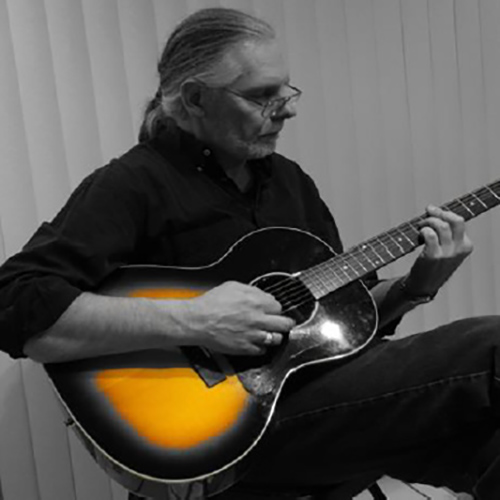 Mark Ostrowski is a local area musician who performs solo, as part of a duo known as Supply and Demand, and in a band called Big Black Dog. His unique interpretations of a broad range of blues-inspired folk, country and rock will have you digging out those great albums you forgot you had stashed away.
If you enjoy JJ Cale, Cash, Clapton, Costello, Dixon, Dylan, Hiatt, Prine, Stills, Tyson, Waters and Young, make sure you catch this act!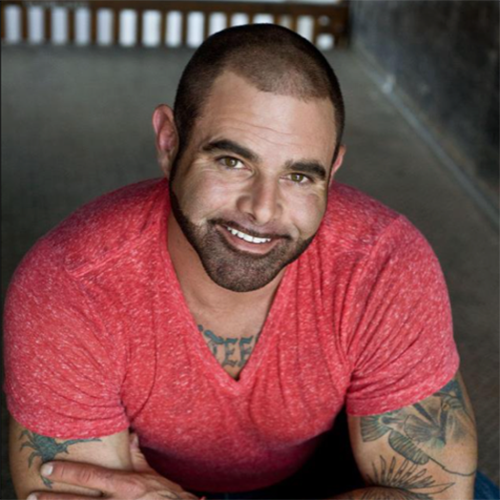 Tim Henneberry
As a Canadian native, songwriting has been important from an early age. Tim wrote his first song at the age of eight and it was something that he could identify with.
He likes making a unique sound that nobody else is doing right now: a mix of R&B, Rock and Country. His influences include Wynonna, Garth Brooks, and Keith Urban and Etta James. It's a part of his nature to craft lyrics that are meant to touch lives, far beyond the three minutes that they have listened to them, as opposed to your generic cookie-cutter songs.
Currently, Tim is the owner and creator of Fog Off Clothing Co. (fogoffclothing.com) – a brand with a powerful, meaningful and relative message that we all can relate to.
Erik Begg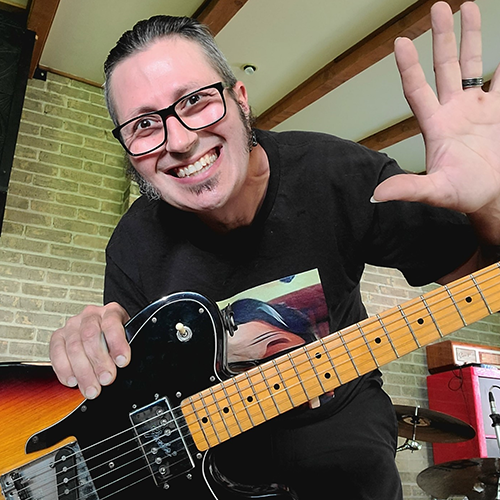 Erik Begg is a musician and songwriter from Mapleton, ON. He is currently the lead singer and guitarist for the high octane, psychobilly weirdness of Wiggler!?! (wiggler.ca), the drummer for Guelph's old-school punk rock of Stand Against Fear (standagainstfear.ca), and Kitchener's street punk of Bridge Street Hooligans (facebook.com/BridgeStreetHooligans).
On special occasions like this one, Erik combines all of the above into a rockabilly roots revival routine with guitar and drums at the same time!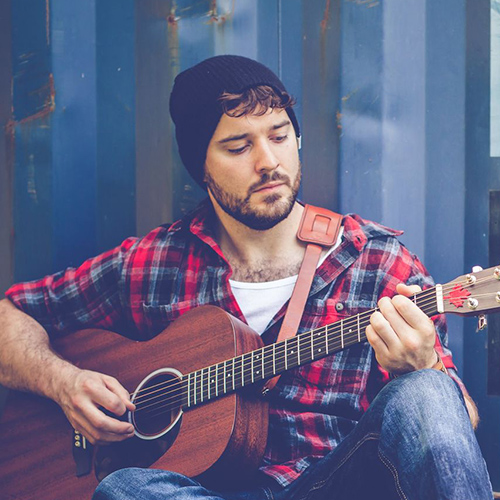 Cody Snyder
Cody Snyder has been making music for about 10 years. He generally likes and plays all genres but has put a bit of his own flair into every song. He spent a few years busking on the streets in England, which further developed his love for performing and expanding his horizons musically. Now, he likes to sit back and bust out some tunes and have a good time!
Jim Recchia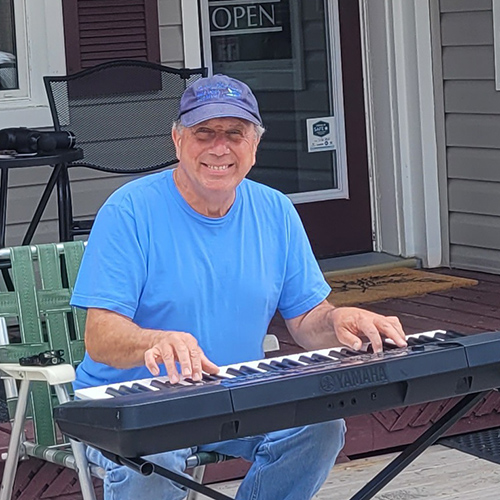 Jim Recchia is an accomplished keyboarder familiar to Elmira, St. Jacobs and Waterloo Region residents and merchants with a long repertoire of past, present and current hits. Featuring several personal compositions.