Thank You to All Our Frontline Staff
MOONDANCE Whiskey Corporation Elmira, through its production relationship with Murphy's Law Distillery in Elmira, has developed a strong reputation in providing not only hand sanitizer in various formats but other necessary PPE to combat Covid-19.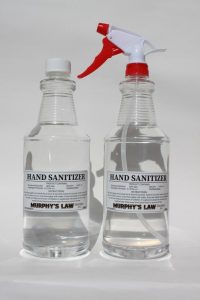 The Product
70% & 80% USP ethanol by volume options.
Glycerin
Hydrogen Peroxide
Topped with distilled water
This liquid is great for a variety of applications. From 50ml misting bottles for personal use to 1L spray bottle for home use to a 4L jug to refill any bottles you may currently use in commercial, retail, industrial or health care settings.
We pride ourselves in conducting superior product analytics to ensure compliance with every provincial and federal regulation.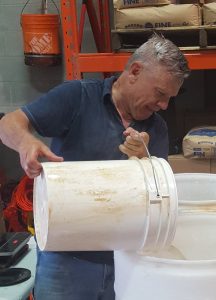 Production capacity: 50,000 litres / month
Organizations that have trusted our products are:
Wilfred Laurier University, Waterloo    
St. Mary's General Hospital, Kitchener
Guelph Police Service, Guelph    
Cambridge Memorial Hospital, Cambridge
Oxford Properties Group, Toronto    
Grand River General Hospital, Kitchener
Nitmoi Labs, Orangeville    
St. Michael's Hospital,Toronto
Herrles Market, Kitchener    
Caudles Fish Markets, Kitchener-Waterloo
TreeHouse Foods, Kitchener & Brantford  
Chartwell Trilogy, Scarborough
Hill Valley Energy, Toronto    
Tri-Var Group, Brampton
Advantech Supply Chain Solutions, Toronto